STEFAN BRADL TAKES POINTS IN JAPAN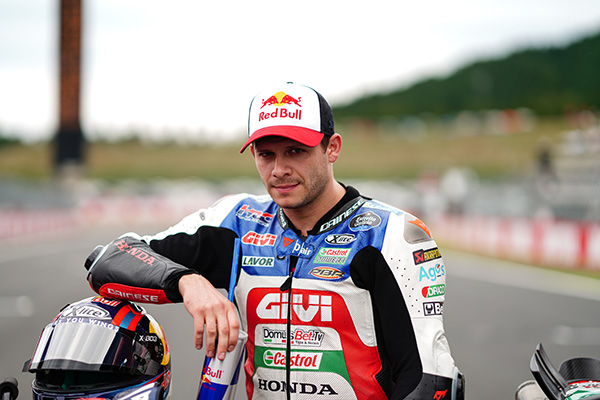 LCR Honda CASTROL replacement rider Stefan Bradl finished 14th on Sunday in Japan after a flag-to-flag race due to weather conditions.
Starting from the 20th spot on the grid, they declared a wet race immediately after the warm-up lap. The German was brave enough to stay on track for three more laps with slick tyres, hoping the rain would stop. However, it rained even harder, and he had to enter the pits to swap bikes. A further red flag and an early race stop due to the conditions ended with Stefan crossing the line 14th, scoring points for the second race in a row while replacing Alex Rins. Good job, Stefan!
Stefan Bradl 14th
"I'm happy they stopped the race because it was dangerous. There was no visibility on the straight, so seeing other riders' maneuvers wasn't easy. I'm happy with the job done, and as always, I'd like to thank LCR for another nice weekend together".