STEFAN BRADL TAKES POINTS AT THE GRAND PRIX OF INDIA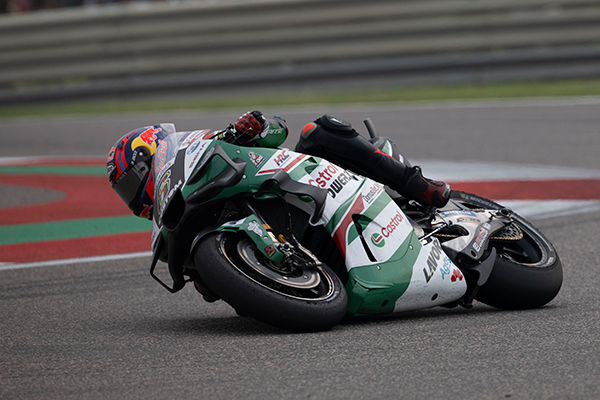 LCR Honda CASTROL replacement rider Stefan Bradl has finished 15th on Sunday in India.
Starting from the 21st spot of the grid and carrying out a solid job, the German rider has fought for the points throughout the 21 laps at the Buddh International Circuit.
In the last stages, high temperatures and tyre consumption complicated the outcome of the race, but he was clever when handling the situation and in the end, he crossed the line 15th, scoring a point.
Stefan Bradl 15th
"It's good that I've scored a point; as it's a nice way to finish the weekend and to build something better next week in Japan. At race time, I just tried to get through it because it made no sense to take several risks considering yesterday's crash and today's conditions. I did my job the best I could, and finally, we grabbed a point; I'm always happy to help LCR".